Bangladesh Single roof vent film greenhouse for various plants
Water is an essential element for crop growth. While, too much water would be really too much. Dhaka, the capital of Bangladesh, which is famous for its heavy rain. While, raining to much will damage the plant grow, especially to its root and leaves. Effectively blocking rainfall and cooling is a challenge for Bangladesh's greenhouses and growing.
Okay, come out the most economical way is a film greenhouse, an affordable price and easy assembly and operation.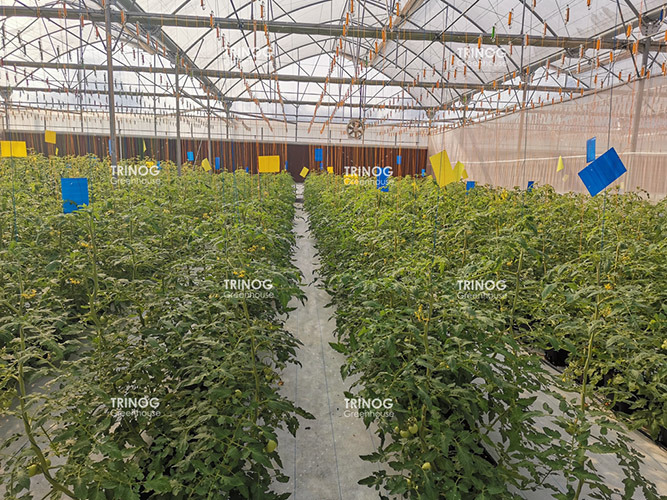 Project introduction
Consider land situation and growing needs, we offered with multi-span greenhouse and single tunnel greenhouse. Both are in 200micro film on roof to anti the heavy rain. Roof is designed with single side roof vent with smart control and drive with Ridder motors. The side walls and open vents are covered with 40mesh insect net.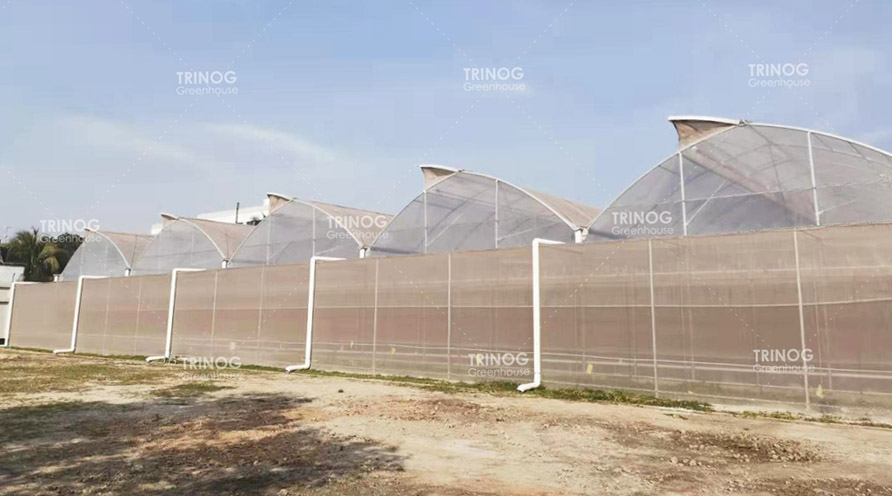 The challenge of this project
With its high temperature and humidity, a water curtain only won't work very well. So, we offered with a water cold equipment to cooling the inlet air.

Has partial wall to divided the growing area for different crops in one greenhouse. It can reduce the cost and prevent infestation

In order to cooling down, we have added the inner shading system to reduce the sunlight and circulation fan to even the air inside greenhouse

New industry to our client, our agronomists have been there for times to do training work, also with online training.
Trinog is more than a greenhouse and equipment manufacturer, but also your project and farm consultants and after-sale supporters.
Recommended News