R&D capacity
Professional and Experienced R&D Team
Our company have nearly 20years in greenhouse career, and major members of R&D team join team about 15years, all are skillful and well-experienced.
Many kinds of greenhouses have been developed by team hard work to fulfill the usage of different area with different weather and crop cultivation. Also equip with different climate control system accordingly.
We offer the optimal greenhouse solutions bases on customers' needs, climate conditions and years' of experience.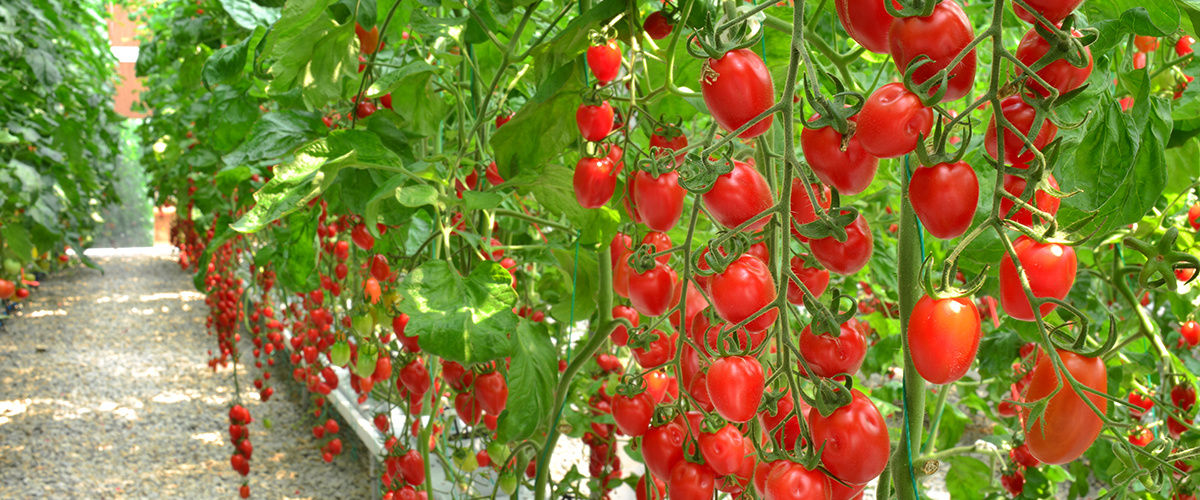 Outstanding innovation
All things start from an idea, from zero to all. Our R&D team is actively innovative and unremitting development, So that we can calmly cope with the challenges of changing market, build up the customer's trust and requirement.
Adhering to the company's strict style, building all samples and more than 3 months commissioning, come up from theory to drawings to finished products. Combining with the research results of well-known modern agricultural research institutions and cooperative agronomists, continues to develop new products and components to optimize and upgrade the existing greenhouse and system design.
So far, the company has obtained more than 50 national patents, and a number of patents are being applied for.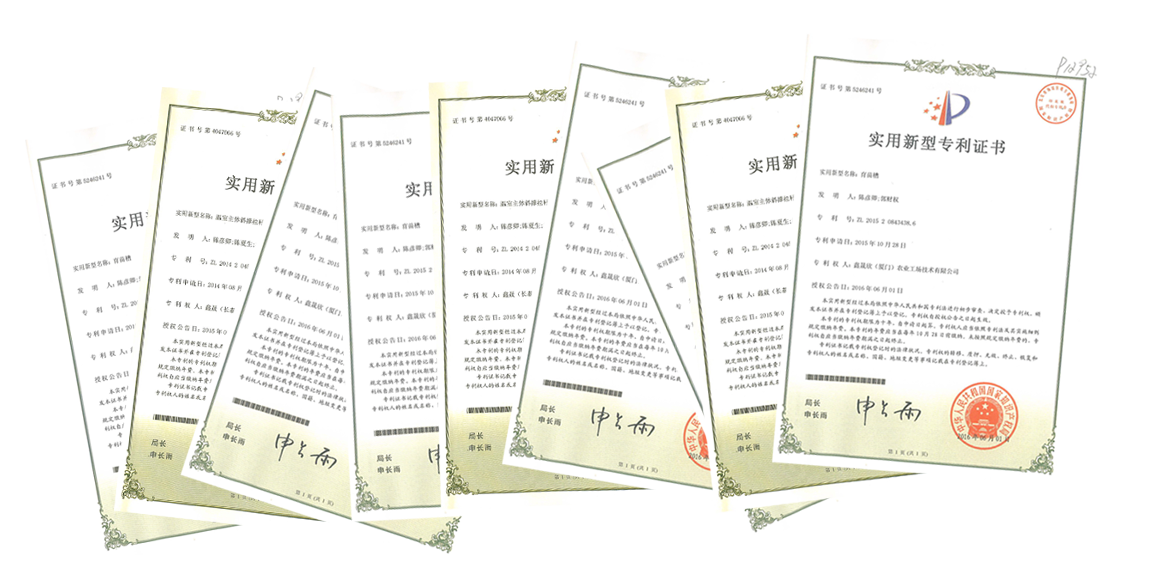 Reseach Team
We often organizes training course or oversea study to strengthen the team's professional skills and latest farm facilities design information and development. Invite world famous agronomists and institutions on training greenhouse tech, hydroponics cultivation skills and newly control technologies.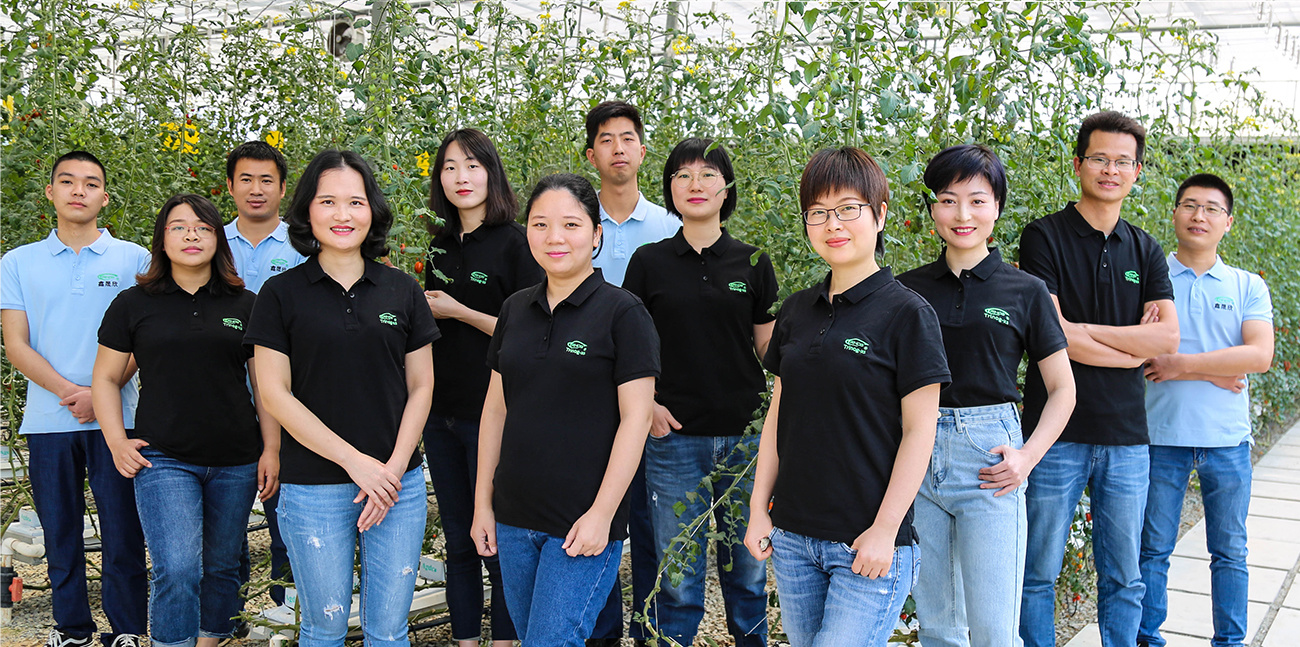 Hand with universities and research institutes
Trinog-xs greenhouse cooperates closely with Beijing University, Fujian Agriculture and Forestry University, Fujian Academy of Agricultural Sciences, build up intelligent greenhouse research center to optimize agriculture growing. The center locates in Changtai, Zhangzhou, about 2 ha land with kinds of greenhouses and hydroponics growing systems, like glass greenhouse, film greenhouse, and light deprivation greenhouse with light trap and so on.

Deep in Agriculture, World Wide
Partnership with agriculture facility experts from world, like The Netherland, Japan, Australia, Middle East, Taiwan, who help our growing engineers on projects' management and plants' growing. Our growing engineers also input their own professional planting knowledge to customers, so that our customers can plant efficiently and happily to achieve commercial success.